By Kyle Villers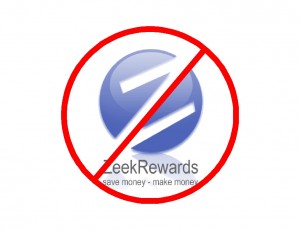 Welcome Ex-Zeek Affiliate,
Yep, we all got burned by the issues with Zeek and the mis-management of the company in general. All I can say is that I am very glad to have created Multiple Streams of Income as I grew my business so this shutdown did not put me out on the street.
The recent loss of your income may have hurt you but, don't worry. We have a RISK-FREE plan of action that WILL get you back to living the lifestyle you have become accustomed to.
The Zeek Program had a good idea behind it. Don't kick yourself for becoming involved and sharing it with your contacts. We all knew it may not last but, yet, we all were hurt by its demise. This may be a critical time in your life (and business). Take a deep breath (seriously, go ahead) and realize that there are options to rebuild.
We have an INCREDIBLE TEAM with some of the TOP LEADERS in Marketing to help you salvage your business. In no time at all, we will have you back up and running with our 100% GUARANTEED, RISK FREE Recovery Program.
Do you want to earn FREE
GOLD

and

SILVER

every month?
Our ZeekRewards Recovery Program also includes an AMAZING OPPORTUNITY to make up to 30% Commissions on Cards and Gifts sent by your customers. Share with your contacts this REVOLUTIONARY SYSTEM that is TAKING OVER THE GREETING CARD AND GIFTING BUSINESS. Who do you know that sends (or has a need to send) Greeting Cards? That's right. EVERYBODY! Imagine getting paid on every one of those cards and gifts week after week, month after month with NO EFFORT ON YOUR PART. SendOutCards is a fully automated system and the COOLEST COMPANY IN THE NETWORK MARKETING BUSINESS!
Check this out