By Kyle Villers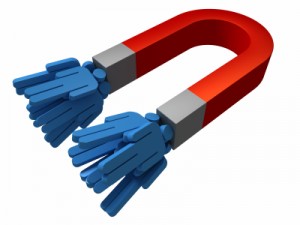 How Mike Dillard and Magnetic Sponsoring got me Results with 7 free videos
Are you struggling in your Network Marketing Business? Why do business owners in this industry struggle? Why do we become frustrated? What possible solutions are out there that anyone can use to get more results. After all. That's what we all need, right? Results.
Hi, my name is Kyle Villers and I own Affordable Marketing Solutions here in Northern Colorado. For the past 16 years, I have helped 4 different owners build restaurants as a General Manager and for a short time, my wife and I owned our own bar which had entertainment every night.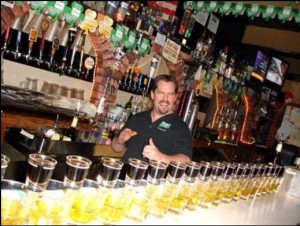 Yes, that's me behind the bar.
My last Management job was in a very upscale restaurant.When I decided to leave the industry, I was making good money but just wasn't happy. The long nights, employee issues and being a servant to the masses did not appeal to me anymore. I wanted something different.
I had dabbled in Network Marketing before and loved the concept of leveraged income and waking up to an email box full of residual income notifications. I jumped into Network Marketing full force in February of 2012. For the next couple months I generated only a few bucks a month, signed up a couple reps and customers but, nothing was happening. Nobody was going out and building teams. Customers weren't upgrading and buying more than the minimum auto-ship. I thought "What is going on? Where is this giant team I'm supposed to have?" I remembered to have patience with the process. After all, I had only been doing this for a couple months. It will come.
Fast forward a few more months. I am now starting to lose customers. My reps don't call me anymore. My friends and family send me to voicemail because I have worn out my "Warm List". I am stuck. I am now starting to doubt my primary business concept. I am now starting to get mad and say "Where is everything I was promised? I got my downline. Was I lied to?"
A friend in another marketing company shared with me 7 videos by Mike Dillard. He is the guy who wrote the "Bible" on Attraction Marketing. I was skeptical at first. I thought "Great, more training videos. I already have 30 emails with free training I still haven't watched. Thanks. I will get to them when I can"
The next day my first video showed up and oddly enough I had some free time. I opened it up, got a cup of coffee and a notepad and settled in for another training session. The video was only 9 minutes. I thought "Great, some lead in video that's gonna make me wait for the next one, then the next one until they try to sell me something at the end and then I just wasted 7 days."
Boy was I wrong. Mike gave me one solution to my frustrations in the first 4 minutes. It just made sense. I finished the first video and my MIND = BLOWN!
I spent the next few hours researching this process Mike spoke of. I found out tons of info but, no one explained it so "to the point". This concept is so simple. Why didn't I think of it.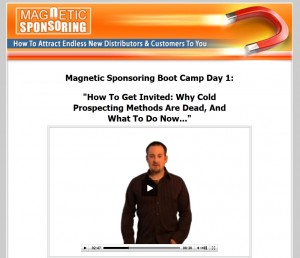 On day two, my second short video showed up and I watched it 4 times. I just couldn't get enough. I actually emailed Magnetic Sponsoring and asked them to send me all the videos at once. The weekend was coming up and I just wanted to soak it all in at once.
After a couple days of watching and learning, I was just amazed. I felt a new sense of direction. I felt calm. I felt ready to actually build my business and stop being a salesman. These videos changed my business forever.
I want to share this incredible training with you. Click HERE and the first video will be on the way. Take your time (don't rush like I did). Watch each short video a couple times. Take notes and get ready to realize EXACTLY why you are struggling and EXACTLY what you need to do to fix the problem. Remember, your first piece of advice is in the first 4 minutes of the first video.
When you finish the video training, I highly recommend purchasing the Magnetic Sponsoring e-book. You will get an incredible offer because you got the videos from me.
Be prepared, your business IS going to change. Please send me an email and let me know the results. I can't wait to hear how you are doing and how Magnetic Sponsoring changed your business for the better.
Tags:
Attraction Marketing
,
Beginner
,
Best MLM
,
Business Building
,
Free Videos
,
Getting Started
,
Home Based Business
,
Home Based Business Ideas
,
Home Based Businesses
,
Home Business Opportunity
,
Home Businesses
,
How To MLM
,
Internet Home Business
,
Internet Network Marketing
,
Magnetic Sponsoring
,
Magnetic Sponsoring Review
,
Magnetic Sponsoring Reviews
,
Magnetic Sponsoring Scam
,
Main Menu
,
Mike Dillard
,
Mike Dillard Review
,
Mike Dillard Reviews
,
Mike Dillard Scam
,
MLM
,
MLM Business
,
MLM Training
,
Network Marketing
,
Network Marketing Blogs
,
Online Home Business
,
Online Marketing
,
Start a Home Based Business
,
What is Network Marketing
,
Work at Home
,
Work from Home
About the Author