By Kyle Villers
Congratulations!!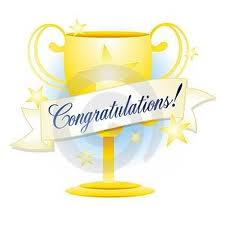 You are taking the first step to creating Financial Freedom for yourself and your family. Few people have the guts to even try what you are accomplishing. You CAN do it. We are here to help.
Step 1
Mindset
Get your Mindset correct BEFORE you start on this journey. Take a moment and write down WHY you want to start your own Home Based Business. Dig deep and ask yourself exactly "Why do I want to do this". Whatever answer you come up with will be correct. Only you can decide WHY it is time to start a home based business.
Are you ready to invest time, money and patience? Any business (whether it be a "brick and mortar" or "home based") requires an investment of all 3 principles.
-The time involved is relevant to what kind of business you have. This very well may be a part time business. This may be a full time business or, this may be an extra full time business. The decision is up to you
- How much money are you ready to invest? Be realistic.
- Do you have the patience to "Weather the Storm"? Will you be able to keep going even when business seems slow to start?
Fear is NOT an option. There have been many times in business when I have been afraid to complete a task. Instead of letting that fear control my thoughts and actions, I embraced the fear as a motivator and a tool to use to keep myself focused on the task at hand. Fear of the unknown can also affect your ability to achieve success. Don't let it stop you from doing something. If you don't know how to do something, LEARN IT. We all posses the ability to learn. (You remember when you couldn't walk don't you? Or how about when you did not know how to drive a car?) Don't let fear stop you from achieving your goals.
Anything less than 100% effort is UNACCEPTABLE! (Enough said)
Will you use your business to help others? If you are growing a MLM or Networking Business, your Key to Success is helping others achieve their goals. If your business is customer based, your goal is to serve and assist your customers so they keep coming back AND bring their friends.
Step 2
Set up your business
Name your business. This is a FUN task. Enjoy finding a name that you will want to share with the world.
Register your business. Every City/State is different. Here is a handy guide to look at to get started. SBA.gov
I highly recommend getting the advice of a Tax Attorney. You will save SO much time and money in the long run. There are so many tax advantages that come along with a Home Based Business. Take advantage of EVERY one of them.
Step 3
Set a Daily Schedule
I can't stress this point enough. Remember, you own a BUSINESS. It must be run like one. Schedule your day and stick to it. Distractions are far too easy when working from home. Schedule time for Family and Friends. When you are scheduled to work, make sure you are WORKING.
Step 4
Get a "Fan Page"
This is a subject for another blog post but, Fan Pages are free and an easy way to reach out to the world with your business.
Visit our Fan Page for some cool ideas.
Step 5
Start a Blog
Again, how to accomplish this is a whole nuther subject. Check out our How to Start a Blog post here.
About the Author