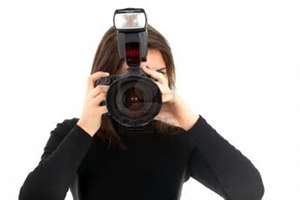 SendOutCards for Photographers.
An Incredible Addition to ANY Photography Business.
Professional Photographers work hard. You (like all Entrepreneurs) have hurdles to overcome like finding clients, keeping up with changes in technology and, at the end of the day, the challenge of creating a profitable business.
Do you wish you could stay more connected with your current and past clients?
Would you like to create a "Full Service" photography business?
Would you like to create additional income from your clients that pays you every month, month after month after month?
Do you know a company exists that can help grow your Photography Business without interfering with what you are currently doing?
If not, then let me introduce you to SendOutCards
SendOutCards has revolutionized the Greeting Card and Photo Store business by developing a simple to use system to share all your photos and inspirations.
I know your thinking, "Well, how can this help my Photography Business?"
Let me show you.
First things first. SendOutCards is a company built on Gratitude. There are literally THOUSANDS of ways you can reach out to your clients to show appreciation for their business and referrals.
Everyone knows you should send Thank You cards when someone does business with you but, how do you think your clients would react when you send them a professional, high quality card with THEIR pictures on it? Do you think that would leave a lasting impression? How about if you sent a gift along with your card like Brownies, Books or one of the Thousands of gifts you can ship with any card?
Would you appreciate a system that will remind you to follow up with your clients or, automatically send out a Birthday card for you? Our Contact Management System will keep track of all your clients important dates and also allows you to send cards to a few or all of your clients with just a couple clicks.
Here's the best part though. You can do all this from the comfort of your office or home AND for about 1/3rd the cost of traditional Greeting Cards you can buy from the store so, not only will using SendOutCards in your business save you money but, will also keep you connected with your clients for years to come.
In 2012, SendOutCards sent over 17 Million Greeting Cards and gifts. We set a record in December with over 700,000 cards sent in one day. Just imagine all the happy clients that received a message of Gratitude from someone they recently did business with.
But, that's just one part of SendOutCards. We also have the SendOutCards Photo Store where you can create incredible works of art with you photos like
Posters
Canvas Prints
Photo Books
Business Cards
And apparel
Where could you take your Photography Business by offering these additional options for your clients photos. Odds are, they are having photos taken to create one of these so, why not offer it to them and, make more money?
By adding SendOutCards to your current business plan, you will create an additional stream of income by sharing SendOutCards and have your photography clients become your SOC customers as well.
1. Show your customers the wonderful Save the date cards they can make
2. Your clients can make gifts like posters, canvas prints or calendars from the SOC Photo Store. Imagine the Top of Mind Awareness that a personalized calendar can create for your photography clients.
3. Your clients can also send all their Thank You cards from events WITH pictures from the event. How much fun would it be for a Bride and Groom to send Thank You's out with actual pictures from the Wedding? Or, send Gratitude cards from a Fundraiser with the Donors picture on them?
4. How about Graduations, Newborns or Business Functions? How creative can you be with all the options you now have at your disposal.
5. AND, Here is a little trick to help you book weddings. Take pictures of each Bridesmaid and then send them a personalized card with their picture on it saying how wonderful it was to meet you. Chances are, they will be calling you when it's time for them to get married.
SendOutCards just makes sense as an addition to your photography business.
The system is easy to use and understand
The products you can create are the highest quality
The relationships you can build with your clients is long lasting
The cost is 1/3rd of what you would spend for a generic card at the store
The personalization will leave a very long lasting impression. SendOutCards don't get thrown away, they get hung up on display.
You are an artist. You create beautiful works of art. Imagine what you can do with those creations with the SendOutCards system.
Do you want to put your marketing efforts on AutoPilot?
Take a look at the most fantastic tool suite ever produced for Network Marketers. All the tools you need (High Converting Capture Pages, Autoresponders, Authority Blog Site, Video Email, Live Conference Room and MORE). All for $24.95/mo PLUS you can receive 100% commissions by becoming a reseller at NO ADDITIONAL COST! http://ibourl.com/1k8k
Are you using Attraction Marketing to grow your business? Are your leads automatically sent incredible training videos that make YOU look like a ROCKSTAR? Take MLSP for a "Test Drive" for only $2. Just using this one simple platform WILL build your business GUARANTEED. http://ibourl.com/1kcp
Tags:
Business Building
,
Calendars
,
Canvas Prints
,
Event Photographer
,
Event Photos
,
Free Cards
,
Free Online Cards
,
Greeting Cards
,
Home Based Business
,
Home Based Businesses
,
How to
,
Internet Network Marketing
,
MLM
,
Network Marketing
,
Online Marketing
,
Photo Store
,
Photography Business
,
Professional Photographers
,
Send Out Cards
,
SendOutCards
,
Thank you cards
,
Wedding Photographers
,
Wedding Thank You Cards
,
Work from Home
About the Author